Forged from the idea that an alert workforce and a commitment to safety are good for the bottom line.
View Solutions
Get Pricing
Forged from the idea that an alert workforce and a commitment to safety are good for the bottom line.
View Solutions
Get A Quote
On March 24, 1989, the oil tanker Exxon Valdez, filled to capacity with more than 1.4 million barrels of crude oil, struck a reef as it entered Alaska's Prince William Sound, tearing a gaping hole in the hull, and releasing 11 million gallons of oil into the environment.
Today, more than 30 years later, the Exxon Valdez incident continues to rank as one of the costliest accidents on record, and crude oil still lingers just inches below the surface along the rocky shoreline of Prince William Sound. Most sources put the total cost of the accident at more than $7 billion including environmental damage, clean-up costs, and the loss of local economic viability of an entire region.
The cause: an impaired captain who left an under-experienced, third mate to pilot the tanker through the treacherous passageway.
Henry Bowles was a strategic planner at Crowley Maritime when the Exxon Valdez struck Bligh Reef, and in that position, he would ultimately be instrumental in the development of the double-hull. But the gross preventability of the accident stayed with him and served as the inspiration behind the founding of Bowles-Langley Technologies, a company that develops systems for testing human brain function and performance.
Using NASA's psychomotor vigilance test as a basis with funding from NIOSH, the Bowles-Langley team went on to develop what is now the technology behind AlertMeter® and PRISM.
Our concerns were two-fold: workers reporting without an adequate amount of sleep, as well as impairment due to substance use. We found the AlertMeter satisfied both our needs. An added benefit has been that since employees know that they will be tested daily they are reporting to work in better condition and ready to go to work.
General Manager, Prudential Stainless & Alloys
The Predictive Safety Leadership Team
Jeff Akers
CEO
Mr. Akers has 25 years of leadership experience in the Information Technology solutions, systems integration, and professional services industries. His experience spans areas including: executive and general management, solution strategy and sales, consulting practice leadership, outsourcing and managed services/Cloud migration solutions. He has an exceptional understanding of technology and how it can drive true business results and decision support.
.
Jeffrey Sease
COO
Jeff Sease, a founding member of the Predictive Safety team, heads up operations including technology development, product deployment, and implementation, and oversees the formulation of policies and strategic plans to realize corporate goals and objectives.
From 1998 to 2015, Mr. Sease served as Vice President of Sales for the Data Connect Corporation, overseeing growth strategy and technology development.
Marcus Wichmann
Director of Technology
Marcus Wichmann worked with PRISM founders and sleep scientists in creating the PRISM predictive fatigue management platform. He is the Project Manager for PRISM Services at Anglo American South African mines for implementing PRISM within Anglo's management infrastructure.
Mr. Wichmann is currently responsible for development coordination, IT coordination, change management, and policies and procedures for Predictive Safety's software.
Dave D. Lauriski
Dave Lauriski is CEO of Safety Solutions International, Inc. and a 45-year veteran of the mining industry. He served as the seventh Assistant Secretary of Labor for the US Mine Safety and Health Administration (MSHA), a time period during which the US mining industry experienced its safest performance record to date.
Mr. Lauriski is recognized throughout the world for his expertise in safety and health systems management. Together with SSI, his experience includes work across six continents and thirty countries. Mr. Lauriski also served as the U.S. employer representative to the International Labor Organization for the development of worldwide mine health and safety standards.
Tim Hobbs
Tim Hobbs is the founder and CEO of Data Connect Corporation, which specializes in data management and automation, and document management solutions. Mr. Hobbs's focus is innovative and collaborative ventures to optimize customer, employee, and vendor experiences.
Mr. Hobbs holds a Bachelor of Science in Physics and Nuclear Engineering from the Colorado School of Mines. Mr. Hobbs' entrepreneurial spirit, expertise in information technology, strategic insight, and operational acumen has earned him a strong reputation among his colleagues and customers.
Henry Bowles
Henry Bowles is the Founder and Chief Executive Officer of Bowles-Langley Technology, and a current Board Member for Predictive Safety. Mr. Bowles co-developed the Impairment Test that is now owned by Predictive Safety and used in its fatigue risk management platform and its alertness testing software.
Prior to his involvement in the field of human performance, Mr. Bowles worked as a strategic planner for Crowley Maritime and helped develop the plan to build double-hull tankers. He has also been involved in a variety of ventures including furniture manufacturing and photography.
Mark Savit, J.D.
Mark Savit is an expert in health and safety law, industrial disaster response, and environmental law. He counsels clients involved in government investigations and regulatory matters to limit civil liabilities and works with clients in the development of sound health, safety, and environmental policies. Mr. Savit served at the Department of the Interior where he headed the special investigation unit of the Mining Enforcement and Safety Administration.
Mr. Savit is a member of the Bar Association of the District of Columbia and the American Bar Association's Natural Resources Law Section, Labor and Employment Section, and Marine Resources Committee. He is also a former Member of the American Bar Association's Committee on Emergency Economic Controls.
Mark Premo
Mark Premo began his career with Chevron as a mining engineer in 1977, eventually holding the title of President and CEO of Chevron Mining's six business units. 
Mr. Premo is a Registered Professional Engineer and a Past Member of the Chevron Mining Corporate Management Committee, Chevron Corporation; Board of Directors of the National Mining Association, Board of Visitors of the College of Continuing Studies at the University of Alabama; Advisory Board, Michigan Technological University, Mining Engineering Program; and Chevron Corporate Reliability Steering Committee and Operational Excellence Governance Committee.
The only real-time, worker readiness test that accurately identifies impairment due to any cause before an incident happens.

PRISM analyzes real-time and historic data from each of your workers and predicts when a worker is at risk of becoming dangerously fatigued. Then, it will present countermeasures to proactively reduce fatigue risk.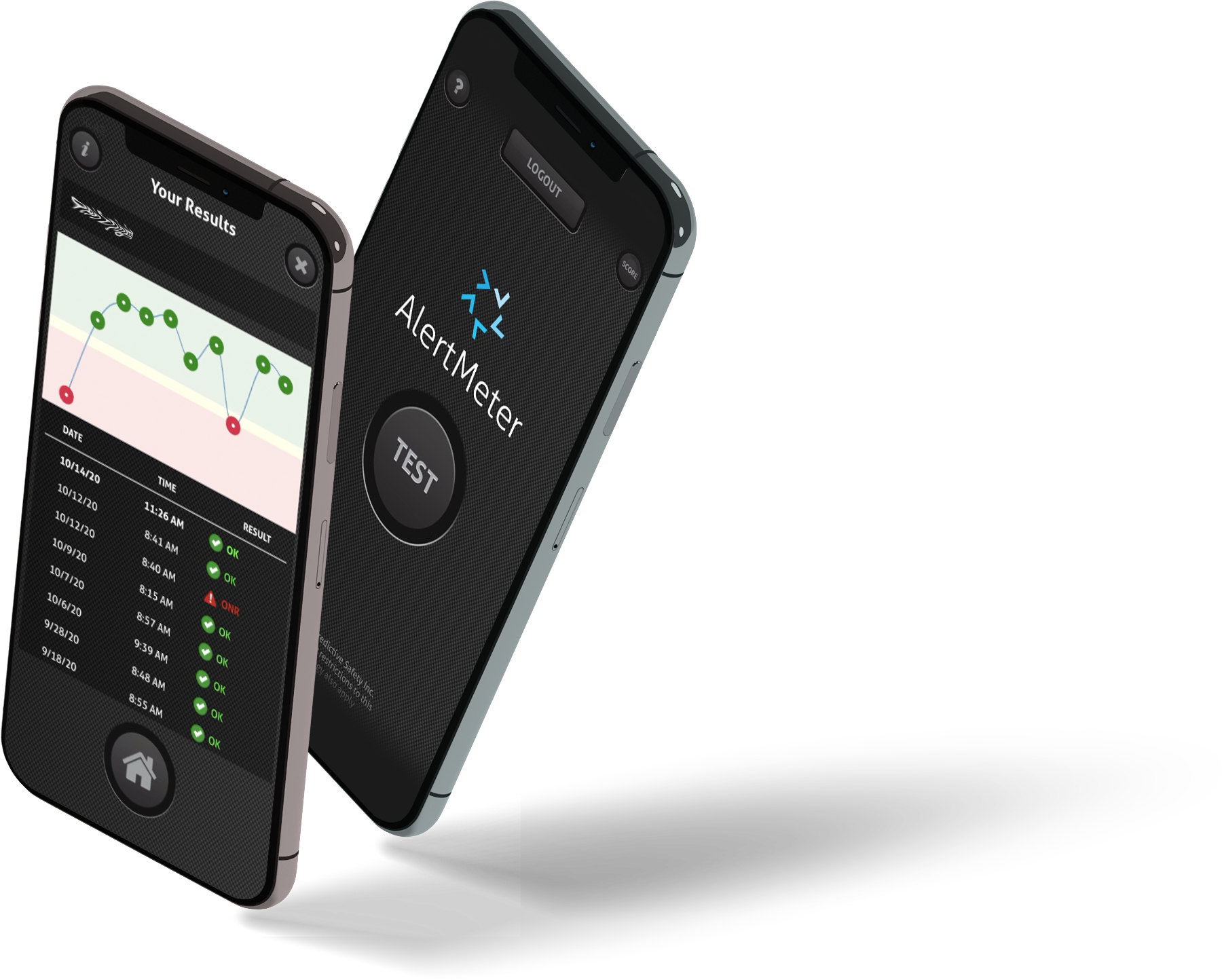 Discover How Predictive Safety Can Help You Create a Safer, More Productive Workforce...
Even during a historically tight labor market and high demand.